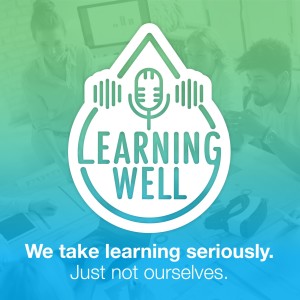 Monday Dec 13, 2021
Laying the Foundation: 4 Key Topics that Impact the Learning Industry (Part 2) - Learning Well Ep.2
Join us as we consider 3 more foundational topics to our industry. Today we'll explore the "creative" in all of us, how technology impacts our industry, and the ever-increasing role of measurement, data, and analytics. Then we're pleased to roll out the inaugural segment, "What are you Learning Now?" as we ask our hosts what new thing they're learning now.
Segment Topics:
Creativity

Types of Creativity

Design
Relational
Written
Artistic

21st Century skill

Technology

Delivery tools
Productivity tools
Hardware
AI

Measurement/Data/Analytics

Elephant in the room
Where to start

What are you "learning well" now?